Sew your own slow fashion staples.
Introducing the All Well Box Top sewing pattern. In four variations, for bust circumference 32-62" (81-157 cm).
The All Well Box Top is a sewing pattern with four distinct variations: the sleeveless box top, the long sleeve box top, the ruffle top, and the box dress. This timeless, foundational sewing pattern comes together quickly, is thoughtfully written, and is FUN to sew from start to finish. The pattern was designed so a complete beginner can use it to make their very first garment or so a seasoned sewist can whip it up quick and have a great time in the process. This pattern is for everyone!
FOUR VARIATIONS:
Sleeveless Box Top
The original box top! This easy-wearing boxy top is breezy and comfortable, perfect for summer days or layering. I love to tuck it in, or wear it cropped with high-waisted pants. Works great with a variety of fabrics.
Long Sleeve Box Top
This will be your chilly weather uniform! The same box top silhouette with a perfectly tapered sleeve for a comfortable but polished look. A perfect layering piece!
Ruffle Top
Sometimes you need some flounce! This garment was one of the biggest bestsellers in my collection.Perfect proportions and so many opportunities for color-blocking and creativity. Easy to hack into a ruffle dress too!
Box Dress
The simplest dress paired with the simplest belt for effortless style! We love the box dress because it's easy and comfortable and looks incredible! Wear it to work! Wear it to brunch!
PLUS: the Box Top Hacking Guide
You can hack the All Well Box Top pattern (and all your sewing patterns, for that matter) into dozens of additional variations! Fifty-page guide features 14 hacking ideas and essential techniques.
Included with the pattern!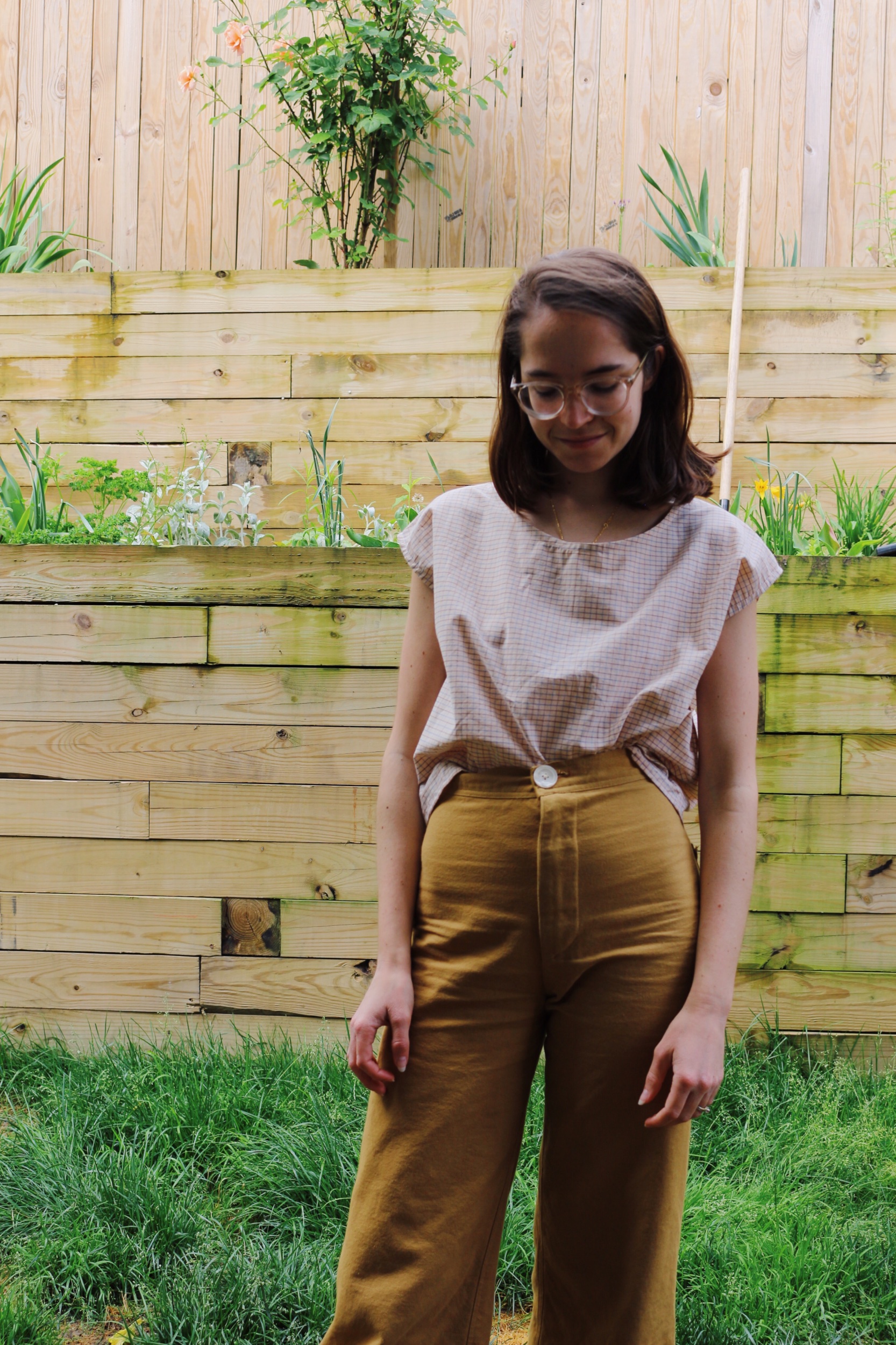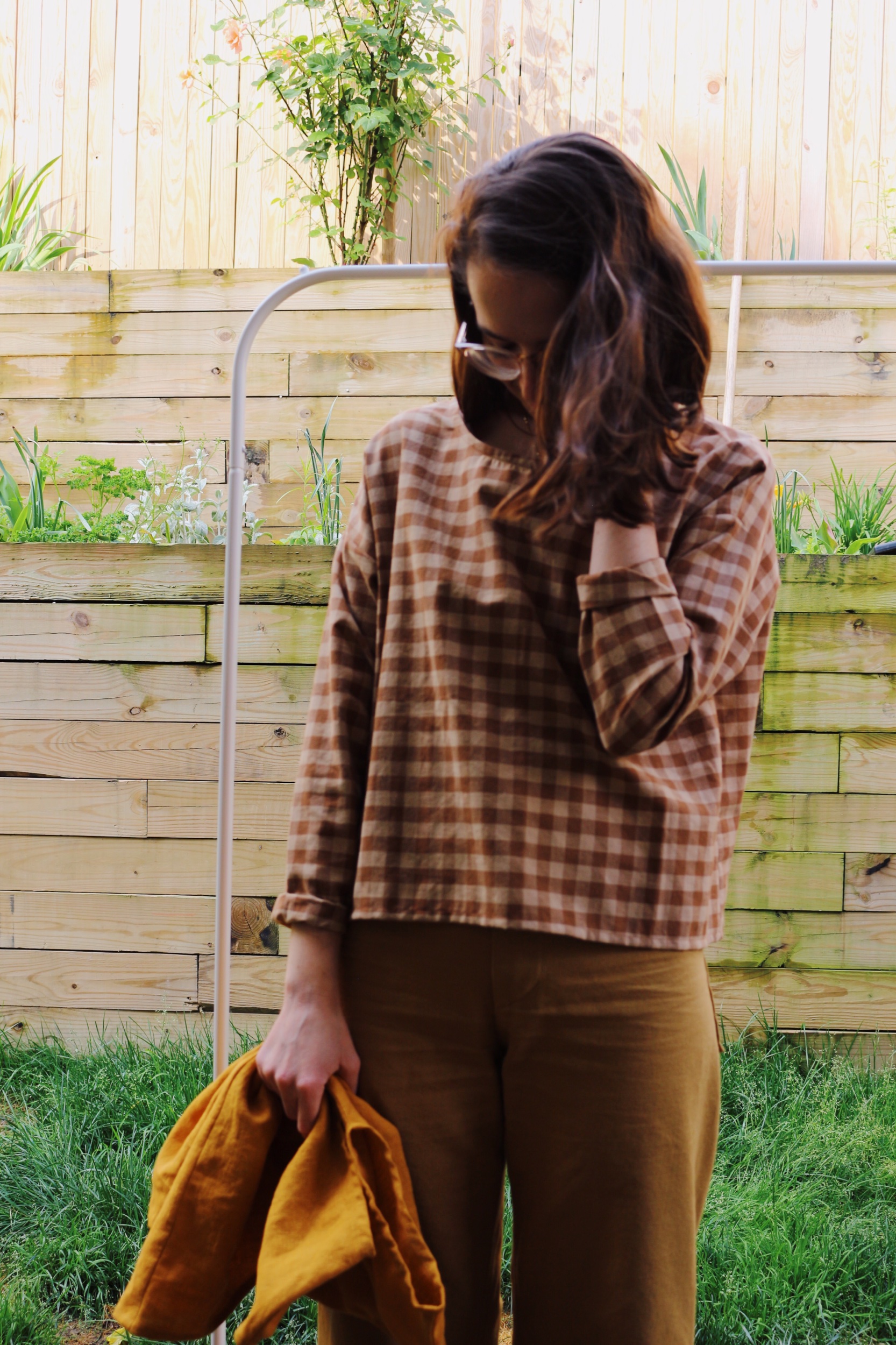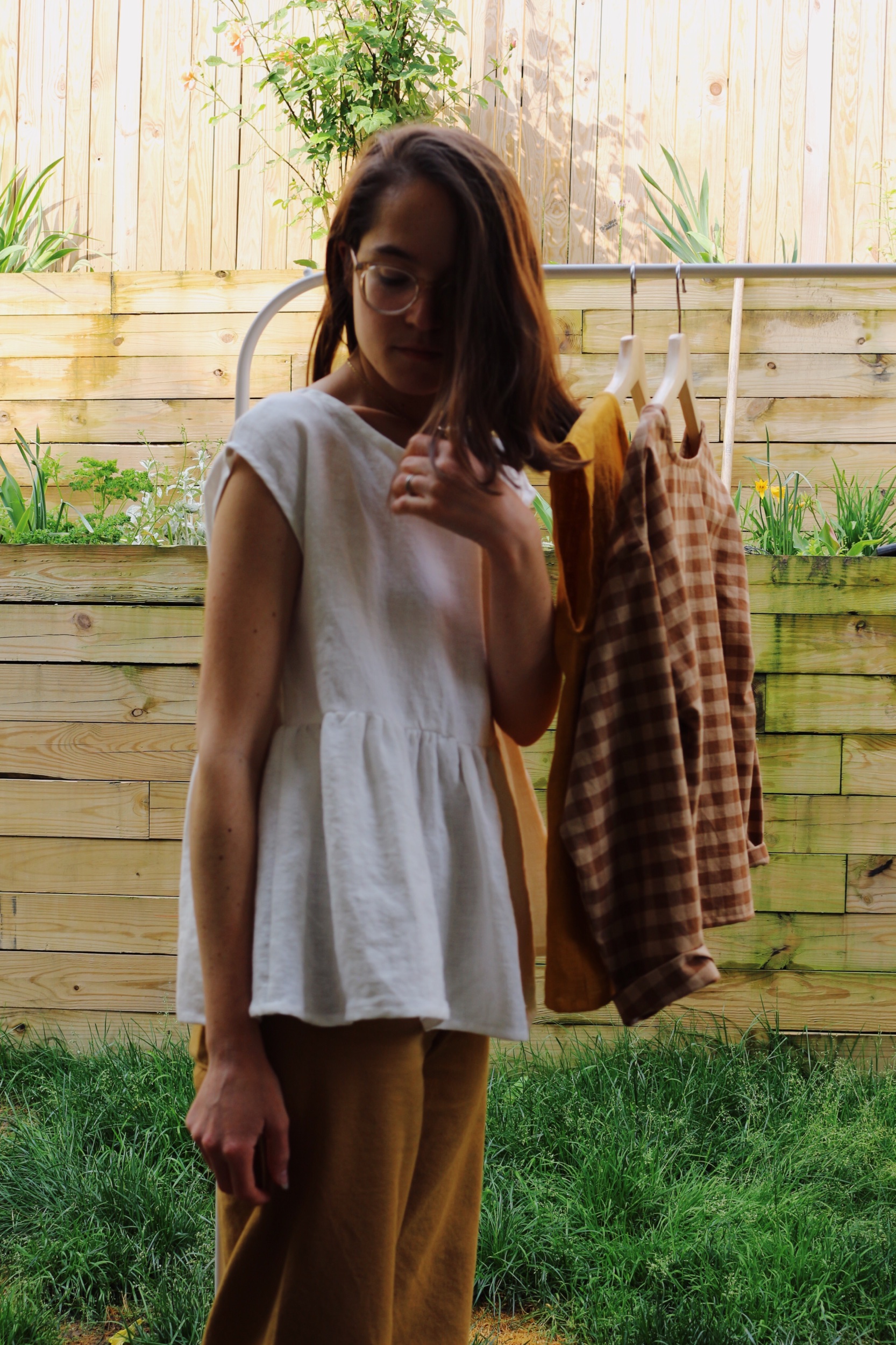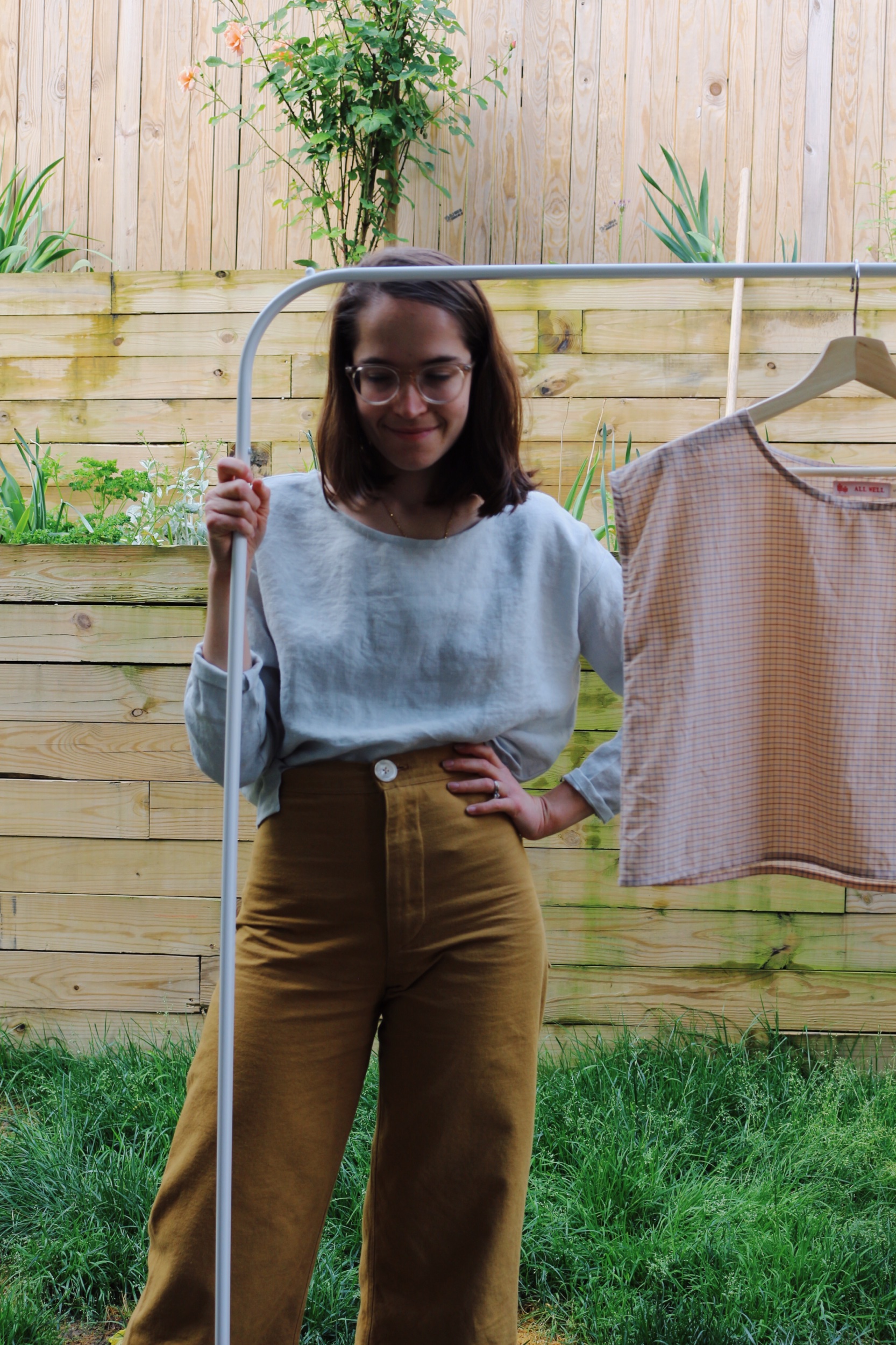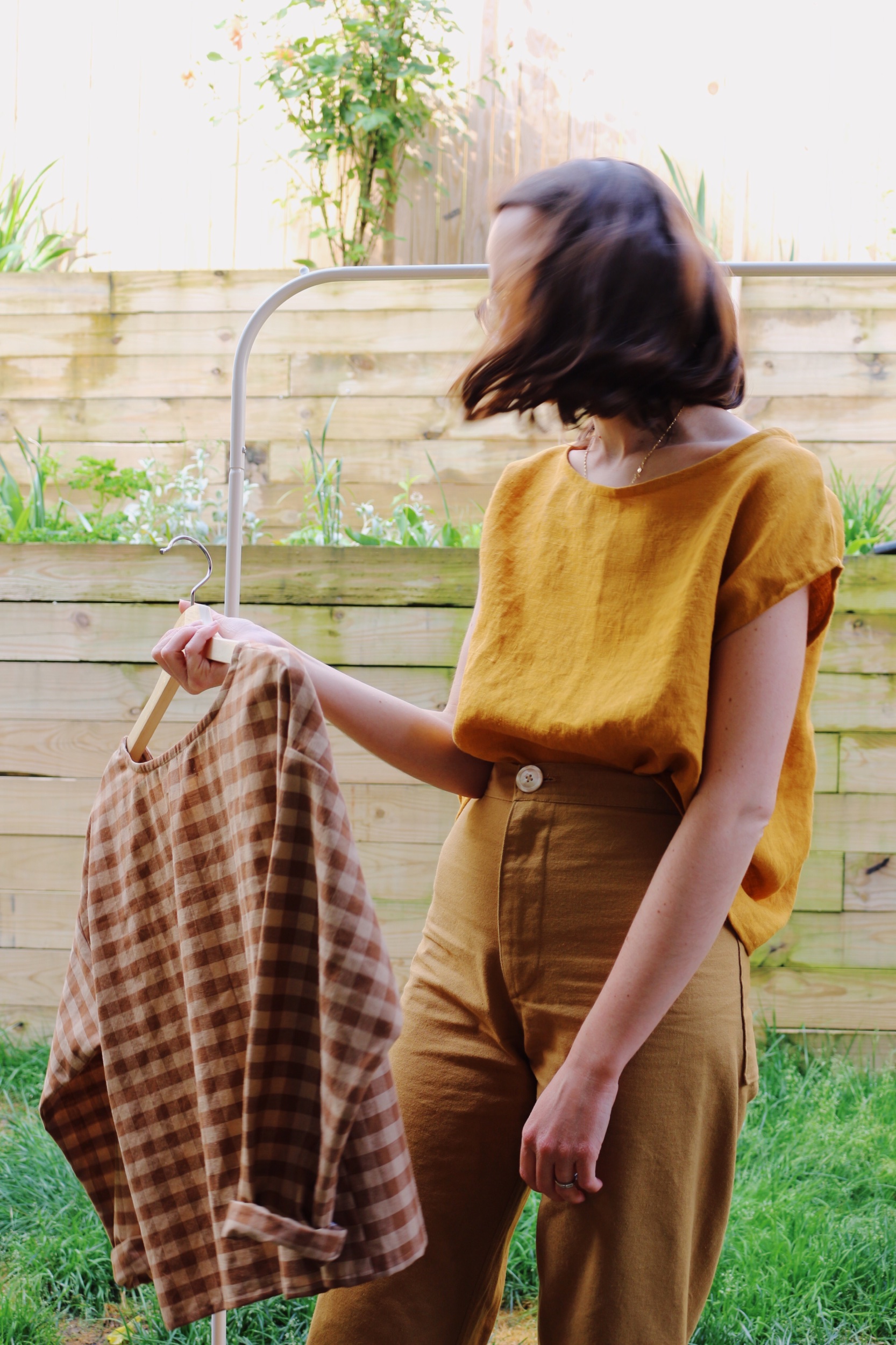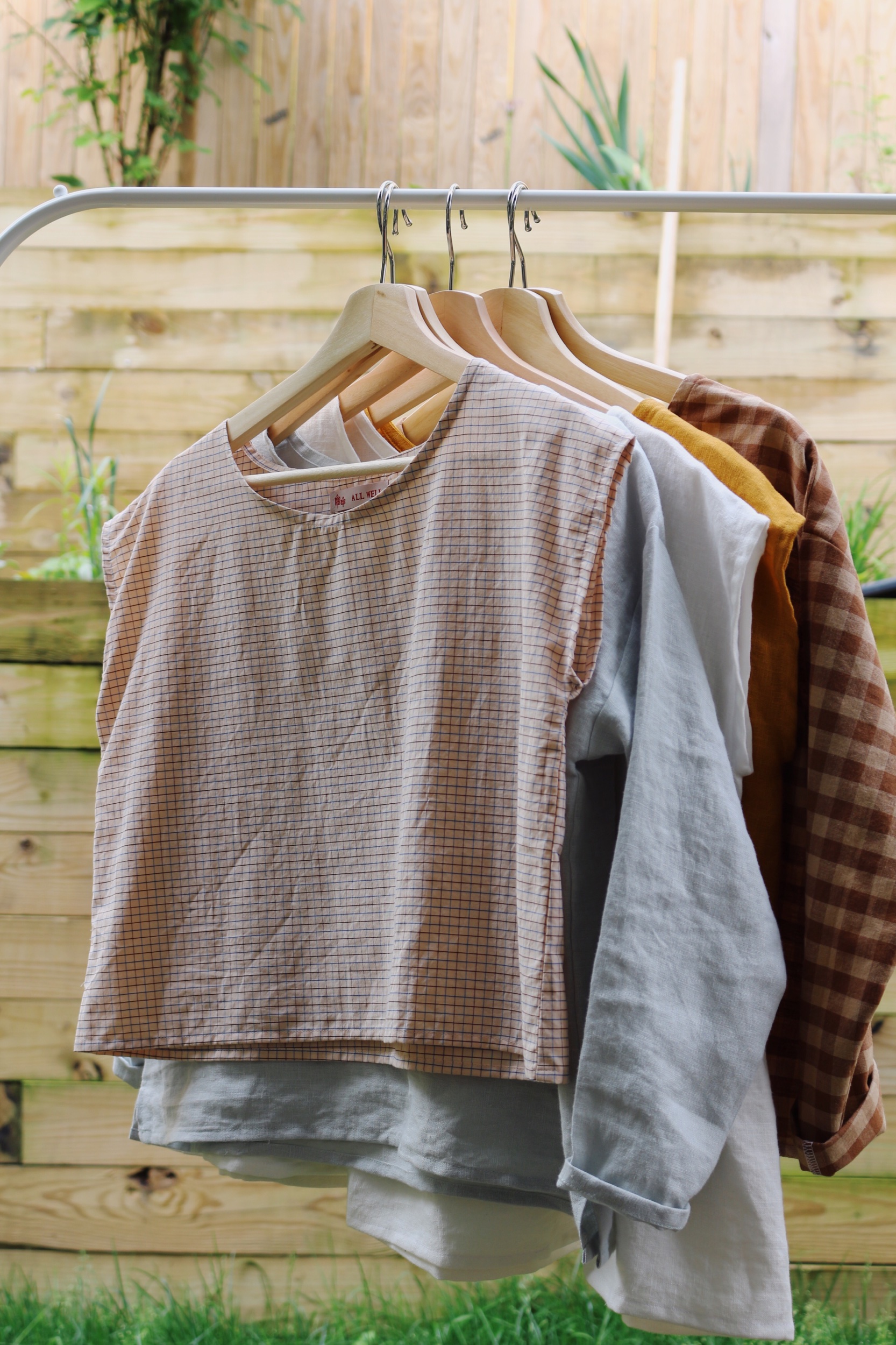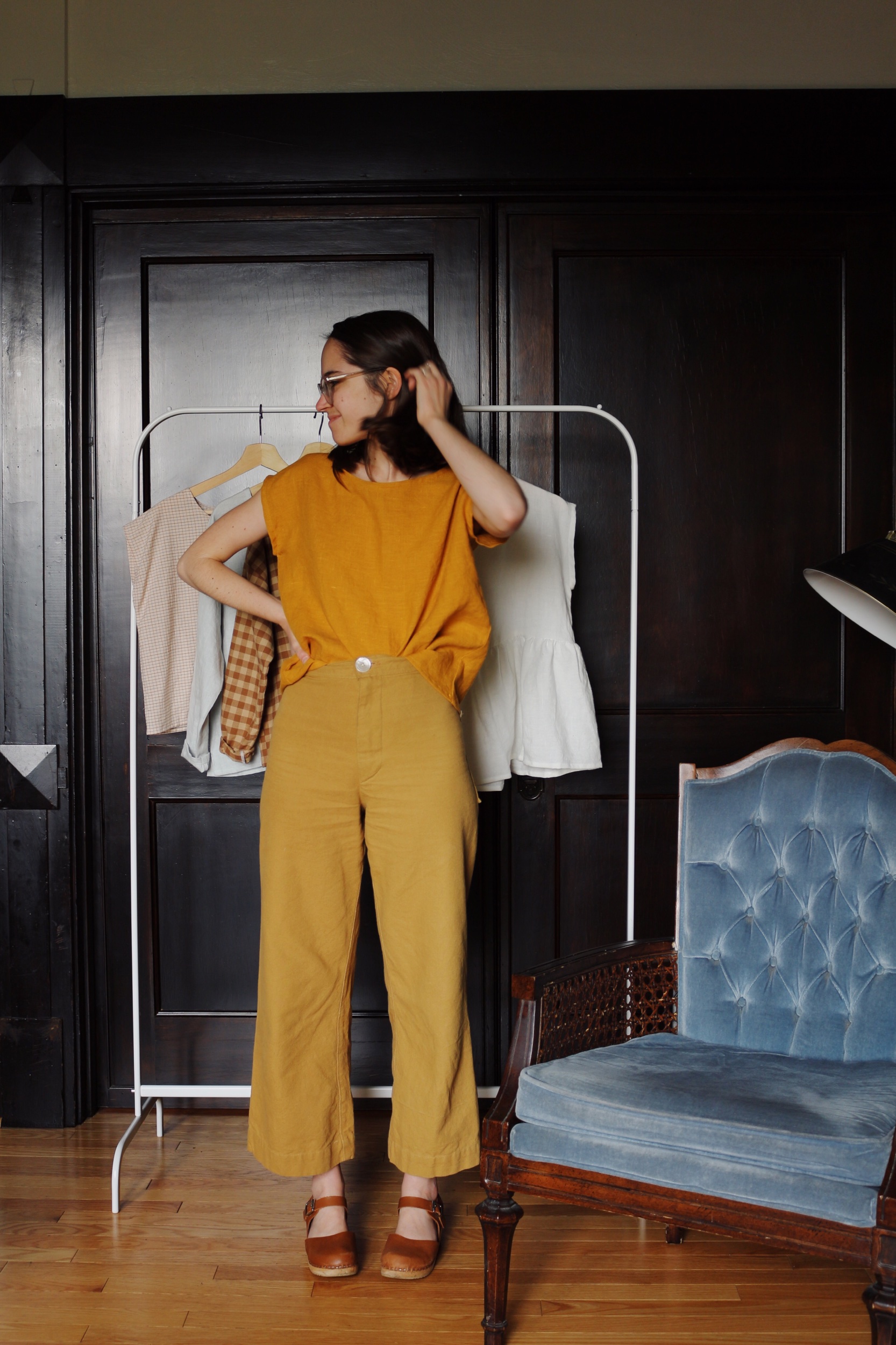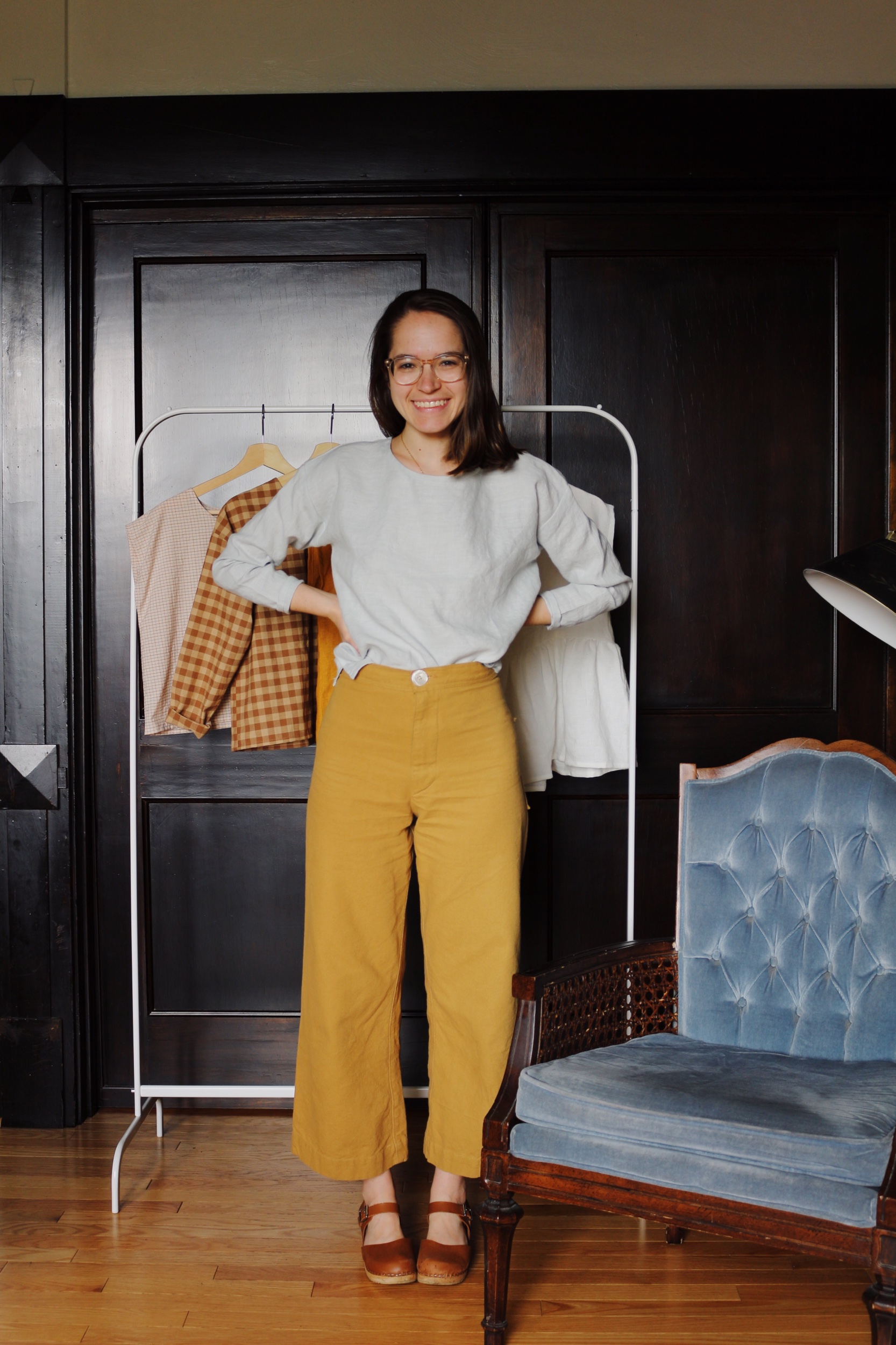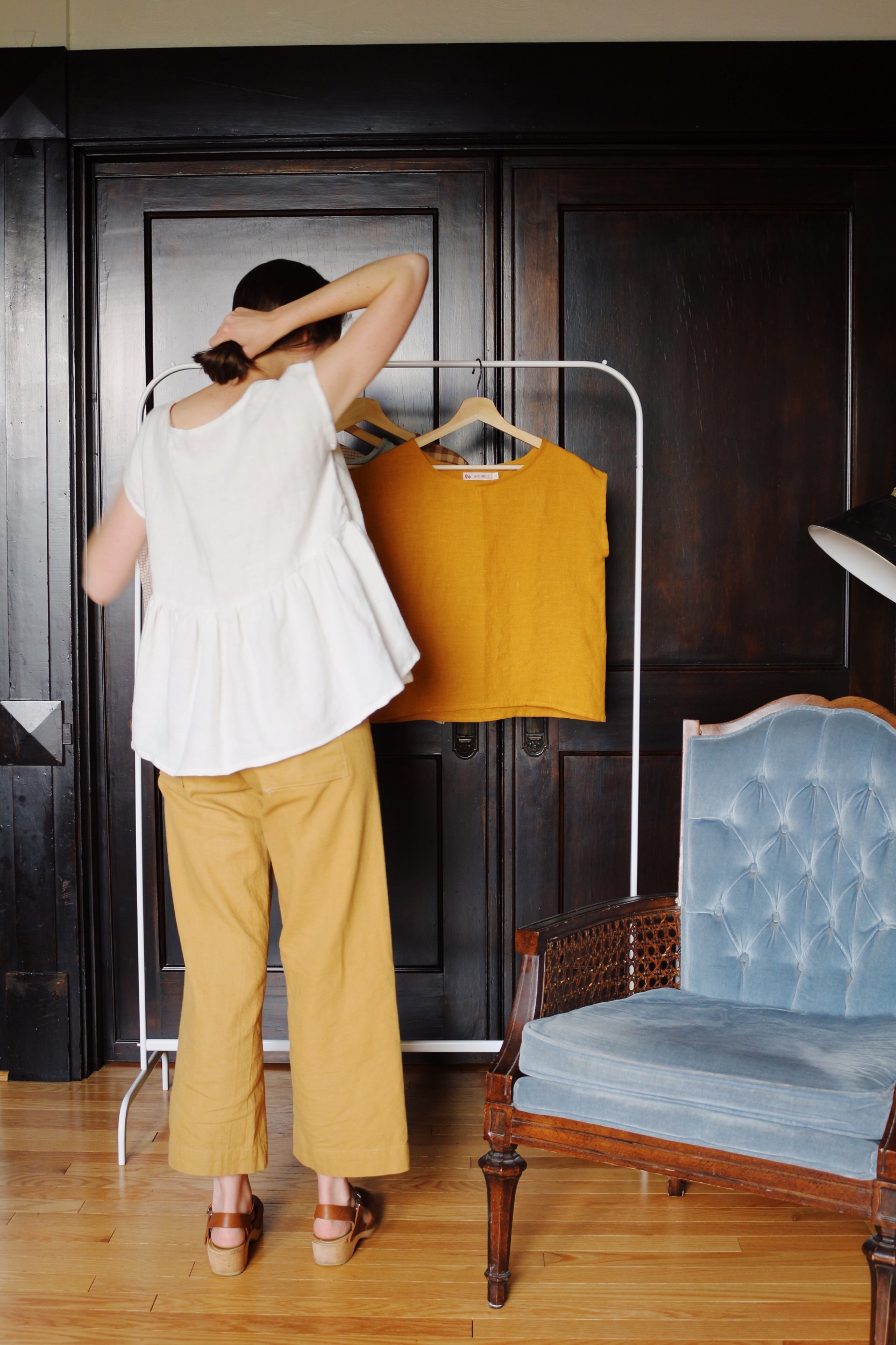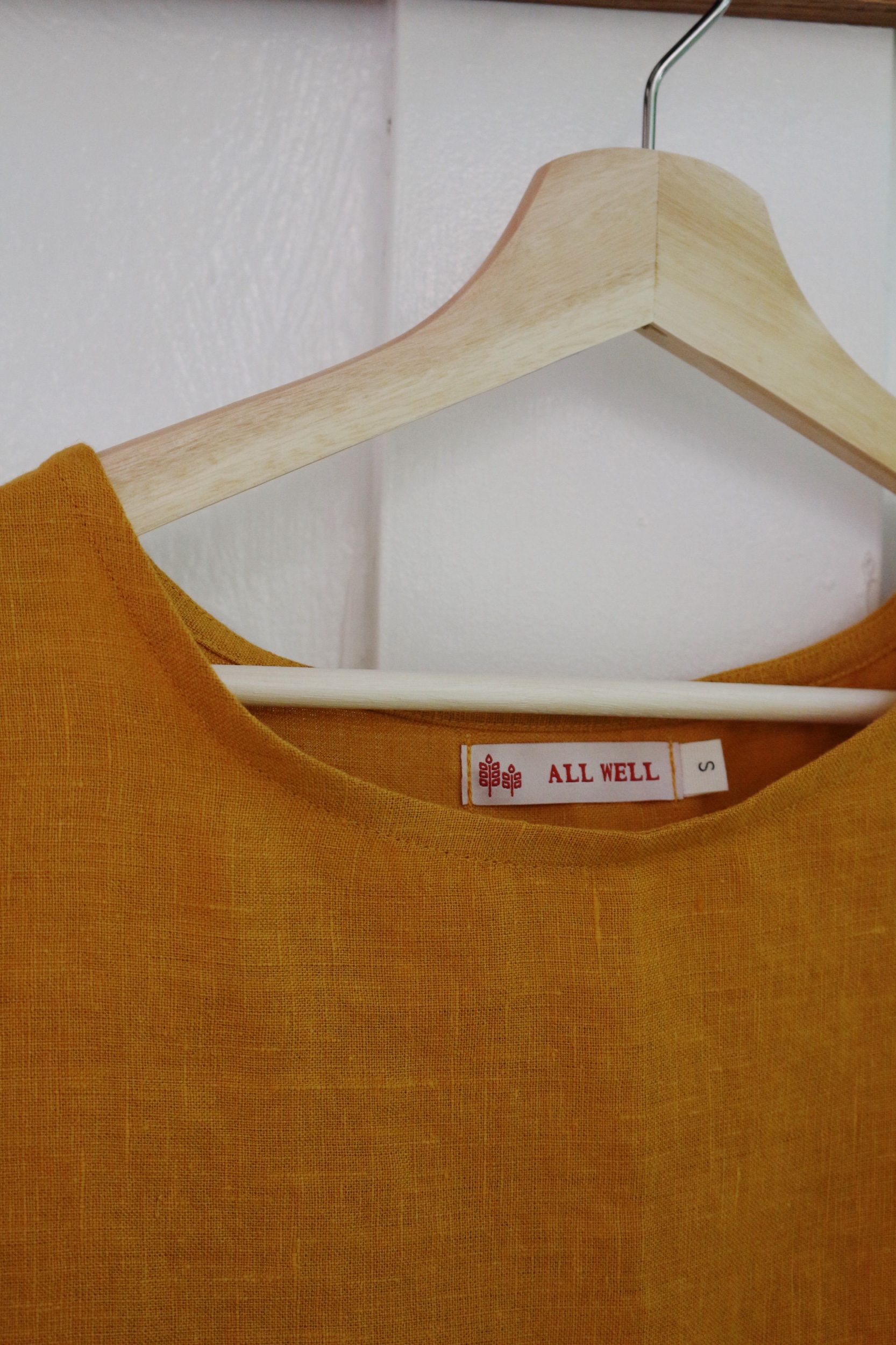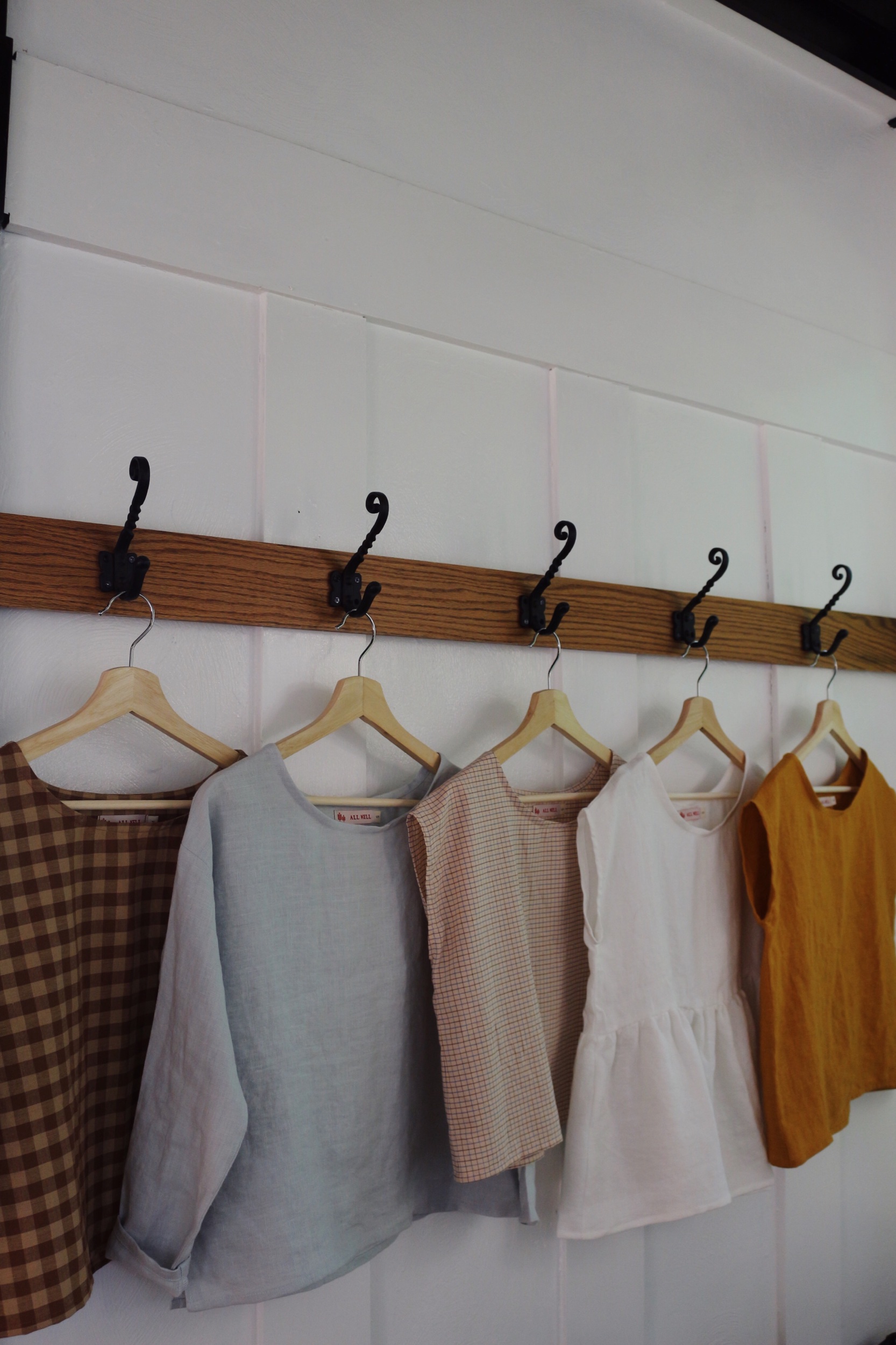 Pattern Features:
Minimal, classic design that looks beautiful in an array of fabrics and finishes.

Simple construction — can be cut and sewn in an afternoon.

Built-in ease for comfort and style.

Adjustment instructions for important fit points.

All Well Box Top Hacking Guide featuring skills and ideas that can be used for this pattern and many others.

Amy's tips and secrets learned from production-sewing this garment over 100 times.

So much FUN!
"I love the spirit of accessibility, creativity, inclusiveness, and experimentation that you've infused into this pattern and associated marketing. I felt like this is a true beginner pattern that a more advanced sewist would find fun and exciting as well."
— Lauren, Pittsburgh, PA
"I love making this top. As full-time working mom of two active boys, I struggle to find time to sew. I love this pattern because it's simple and you can sew it up in few hours. Having this top finished, it gave me a dose of happiness!"
— Miwako, Bellevue, WA
"[I loved] how little time it took, the detailed instructions and SUPER useful tips, that the binding piece didn't have to be cut on the bias (LOVE that!), your binding tape/triangle-snip technique (this was the first time I haven't effed up a neckline thanks to your instructions), the structure of the finished piece (the little capped shoulders are so cute), realizing that this pattern and its variations will be a staple in my future sewing!
— Emily, Toronto, ON
Share your version of the All Well Box Top on Instagram! Use the hashtag #allwellboxtop and tag us at @allwellworkshop so we can re-share your version!
One pattern, dozens of garments. Here are just a few different finishes and fabrics.
This pattern was designed by Amy Bornman for All Well Workshop and produced in collaboration with Amelia Greenhall.
©️ Amy Bornman, All Well Workshop. All rights reserved.