sample quilt for the fixed-width patchwork pattern I'm developing. making color-based quilts using squares that are all the same size is one of my favorite quilting techniques. it's simple, so there's so much space for small details and a beautiful finish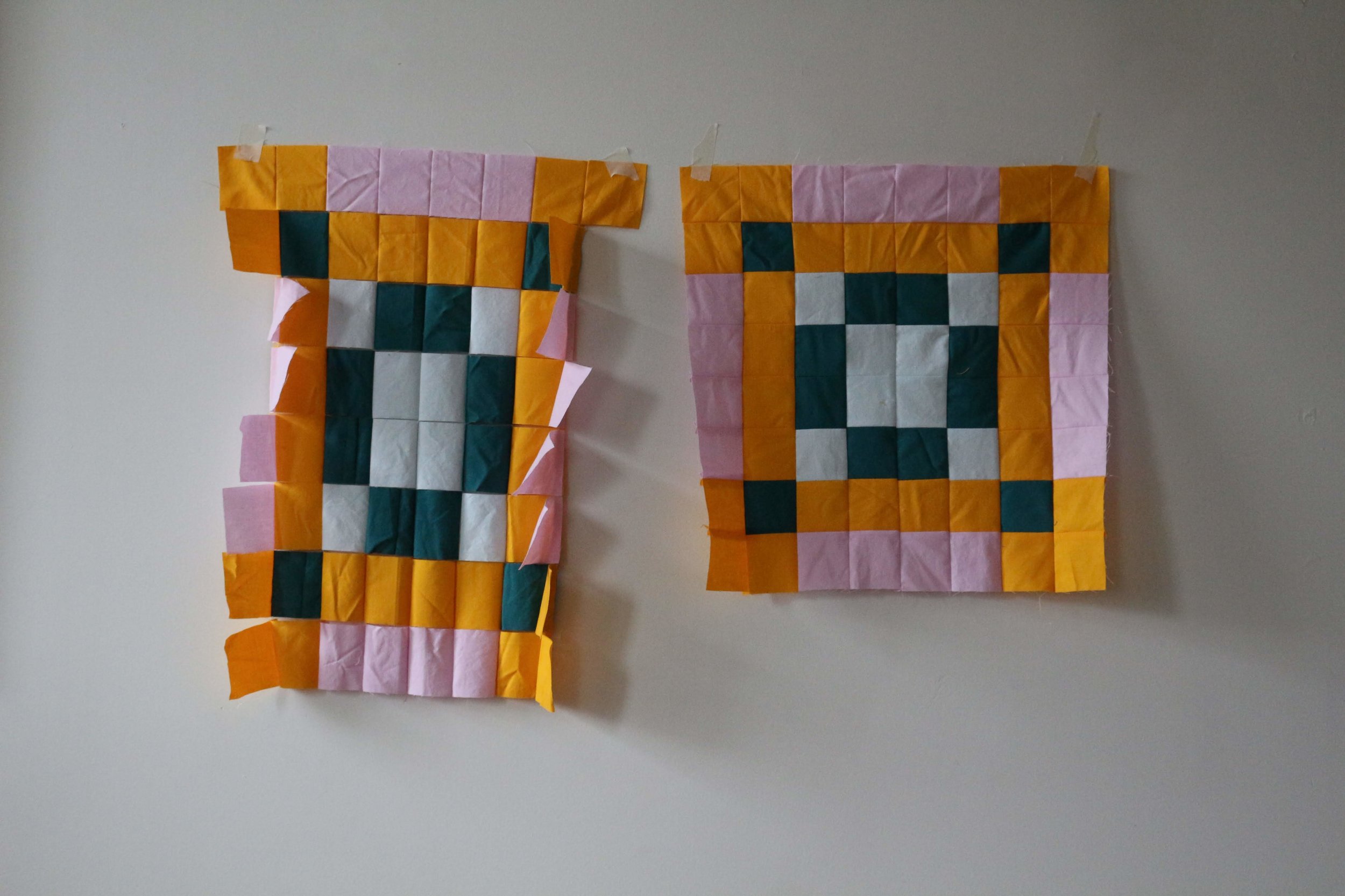 Example of a finished fixed-width block (right) and a half-finished chain-pieced fixed-width patchwork block (left)
self-drafted quilted sawtooth star stockings, made for Christmas 2017
patchwork text banner, cotton, 2018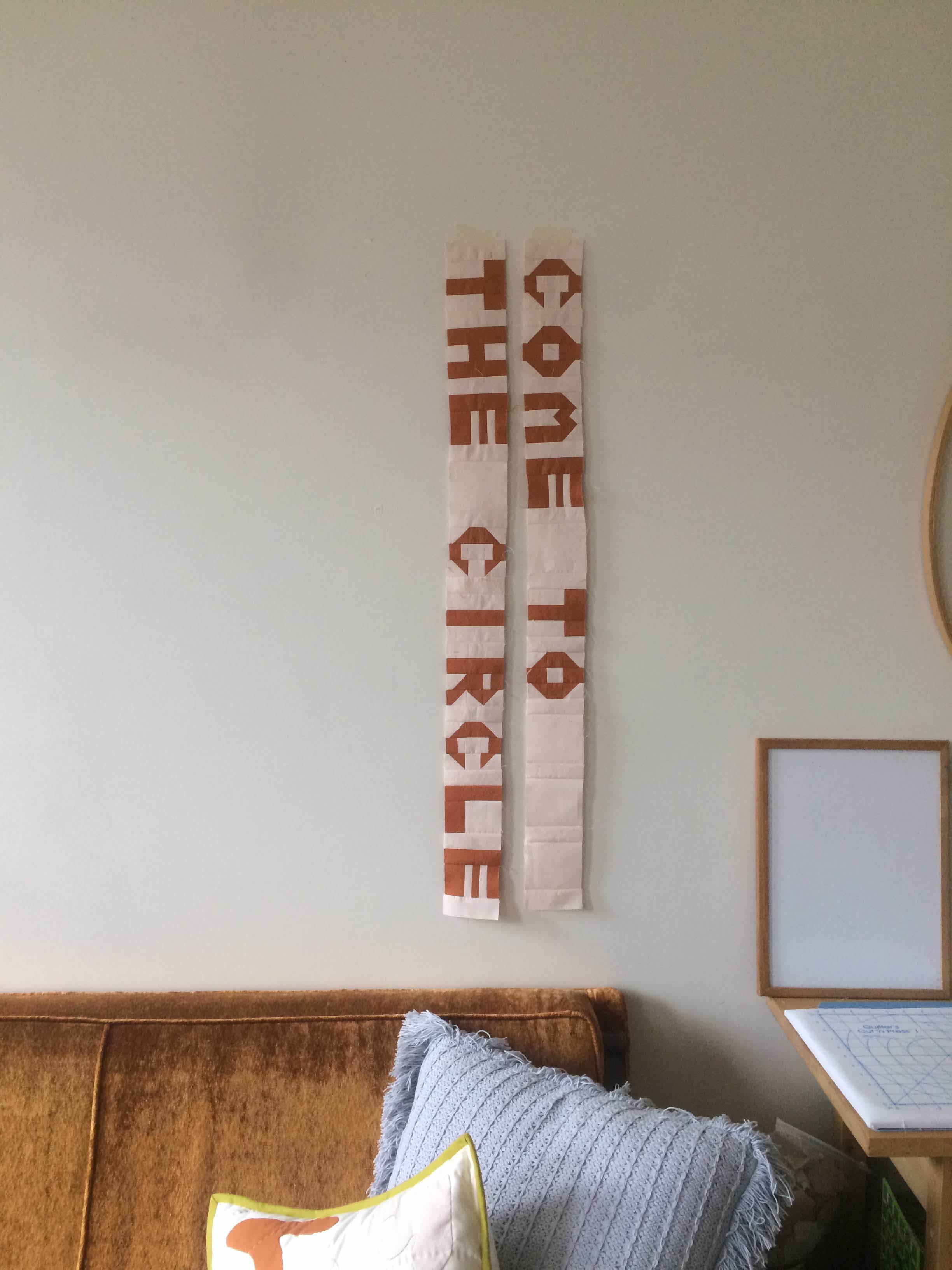 patchwork text banner, cotton, 2018
This block is called "Weathervane Variation" and it's part of a large quilt composed of weathervane blocks interposed with gold ohio stars blocks. This quilt features hand screen-printed fabric by Sara Parker Textiles, a favorite artist of mine whose fabric I love to work with.
Tiny sawtooth stars pieced for a quilt for my favorite five-year-old. She picked all of the colors herself.
Sawtooth stars and hand-quilting in a small commissioned quilt destined to be a part of a wedding ceremony.
Pieced diamonds for a commissioned quilt for a one-year-old, inspired by Lake Michigan.
Simple half-square triangles with hand-quilting. A satisfying early project.
Finished "Tiny Stars" quilt top hung in my old backyard in Chicago.
Finished "Stars over Lake Michigan" quilt top at Promontory Point, a very favorite place.